Portarlington & St Leonards RSL Sub-Branch Inc
The RSL Sub-Branch building is located in the township of Portarlington overlooking Port Phillip, about 30 minutes south of Geelong on the Bellarine Peninsula. The Sub-Branch conducts monthly General Meetings, Sunday BBQ Lunches, Friday Night Happy Hour, Bingo and various other functions, ceremonies and remembrances.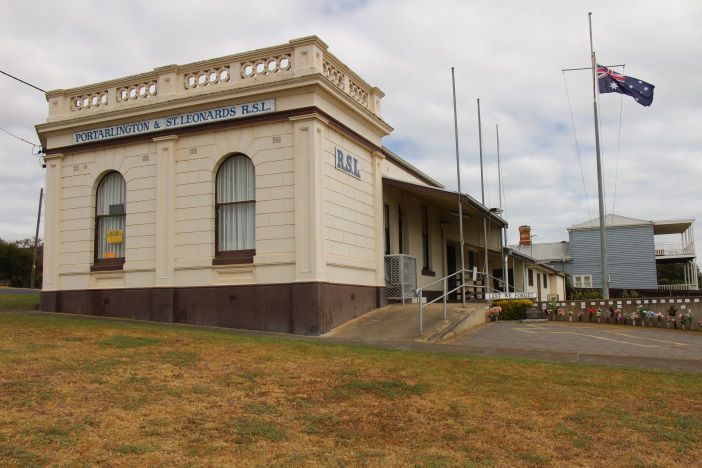 The RSL Sub-Branch building in Portarlington was the Colonial Bank of Australasia and the title was first registered in 1887.
In 1918 the Colonial Bank went into liquidation and sold the building to the National Bank of Australasia.
After it ceased to be a bank it was acquired by the RSL and opened in 1960 as the Sub-Branch.
Memorabilia items and photographs are on display.
We also meet in St Leonards at the St Leonards Memorial Hall, built in 1928 by returned service members and community of St Leonards. The Memorial Hall is still owned by the community and managed by the St Leonards Progress Association Inc. Commemoration ceremonies are held on ANZAC Day and Remembrance Day at the hall.